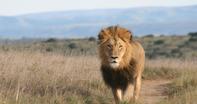 Amakhala Game Reserve is located in the Eastern Cape Province of South Africa and forms part of the Greater Addo and Frontier Country area.
The reserve is a malaria-free safari zone, and access to the area is by road transfer or a flight to Port Elizabeth's national airport, followed by a 50-minute drive to Amakhala.

This Eastern Cape game reserve in South Africa is a joint venture between 6 lodge owners - directing from 5-generation ownership - and was originally established for sheep farming. Amakhala Game Reserve reintroduced a number of wildlife to the area including the Big Five, which they can now be spotted as they freely roam the area.

Amakhala Game Reserve safari lodges offer an excellent Eastern Cape safari in South Africa in luxury lodges and camps. Activities in Amakhala Game Reserve safari lodges include game drives, leisure activities, and many more.
See below for Amakhala Game Reserve safari lodges in Eastern Cape, South Africa.