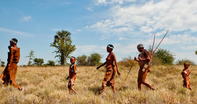 The beauty of a Discovery holiday in Africa is that you will have the opportunity to experience another side of the African continent.
Going beyond the tourist hot spots of the Big 5, the discovery holiday is designed for the true explorer at heart. Venture into unknown territories off the map filled with folkloric tales and traditions known only by the locals. Discover more on what made these hidden gems so special in the past and why these spaces are still revered by the inhabitants who have lived on the land for centuries.
A deeper look into the complex world of Africa will leave you with a stronger connection to the land as you weave along the roads that make up its rich tapestry of life. Explore vast terrains created from mighty rifts and splits from when the continent was born.
Visit sites that helped define the legacies and traditions of the various countries today. Gain in-depth insight into various cultural practices and etiquette and expand your view on the world. Discover more than just the wildlife and nature reserves, explore the road less traveled and humankind's powerful impact on Africa's past and present.
©Chris Daly
Avoid the tourist traps and over crowded hotspots and be daring enough to explore the remote and majestic terrains of Africa. Travel through canyons and deserts on bike, foot, helicopter, microlight flight or with Namib desert horses.
View Off The Beaten Track Holidays in Africa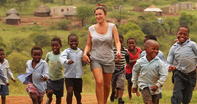 The continent of Africa is rich with a variety of cultures, languages and traditions that are worth discovering. Experience life at one of the many cultural and traditional villages that are still active today. Learn about survival in the various climates, tracking, hunting, cooking and social customs that still form the very foundation of everyday life in Africa's many nations.
View Cultural Discovery Holidays in Africa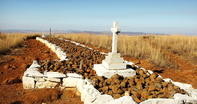 Delve into the history of the different African countries and expand your knowledge on the diversity of those inhabiting this amazing continent. Visit original African homesteads, battlefields, colonies and archaeological sites dating back to the Stone Age period on your discovery holiday in Africa.