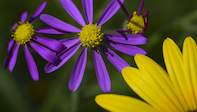 © Eric Miller
As one of Africa's leading Destination Management Companies, we are always seeking people who have a passion for travel, have an in-depth knowledge of Africa's holiday destinations, and take satisfaction from helping people to have that "holiday of a lifetime".
African Travel Experts
We want to help our clients tick off some of the items on their travel bucket lists and create amazing memories.
Siyabona Africa specialises in creating memorable holidays in South Africa, Namibia, Botswana, Zambia, Zimbabwe, Mozambique, Malawi, Kenya, Tanzania and the Indian Ocean Islands. Siyabona Africa is the expert in Kruger National Park safaris and all major national parks and game reserves in South Africa.
From leisure accommodation to safari holidays to corporate conferences, Siyabona Africa's Destination Specialists provide their expertise to offer the best travel advice to our clients.
We Want You to Join Us
We're looking for smart, driven people who want to change the business and leisure travel landscape by using technology to serve the needs of travellers in this ever-changing world.
Travel is changing and so are we!
Are you up for the challenge?

We are looking for qualified inbound Destination Specialists with extensive knowledge of inbound African travel destinations and products and at least 8 years of travel consulting experience.

Siyabona Africa is seeking a high-energy and self-motivated inbound Travel Support Consultant to join our sales support team. This is a Junior Travel support position based in Cape Town.

We are looking for an experienced Travel Writer or website copywriter to write inspiring African travel articles and rewrite marketing text for accommodation and safari package holidays.
Show Us Your Skills
Share your skills and passion for African travel with us by emailing your up-to-date CV, accompanied by a motivation letter to Careers, presenting reasons why you think you are the person to fill this position.

If we think you have what it takes to join our team, we will contact you to arrange an interview.
Our offices are based in Cape Town.
At this interview, you will find out more detailed information regarding how Siyabona Africa operates, as well as the post you have applied for. We will also answer any questions you might have.
Sales positions will require you to demonstrate how you would handle an enquiry as well as your destination and product knowledge.
You will be provided with a Client Request which has been generated specifically for the level or type of position you have applied for. From this, you will create a detailed itinerary as well as a "soft" quotation on costs.
Show us what makes you an amazing Destination Specialist and why we would benefit from having you join our team.
The Future Looks Bright
If you are successful and a good match for our company, we look forward to you joining us and sharing our passion for African travel with the world.