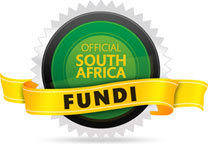 All of Siyabona's Travel Specialists have attained certification in the FUNDI course training course which is designed to equip travel service providers to sell South Africa more effectively.
This means that they are South African Travel Experts, and are qualified to advise clients on all essential aspects of travel to South Africa, reasons to visit South Africa, the best attractions and activities on offer in all 9 provinces, and more.
Because a Fundi Expert has in-depth knowledge of South Africa's travel destinations, they don't waste valuable time on researching before responding to customer needs, thus processing travel enquiries more efficiently.
See our image gallery for Fundi certificates.