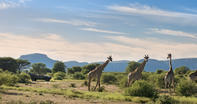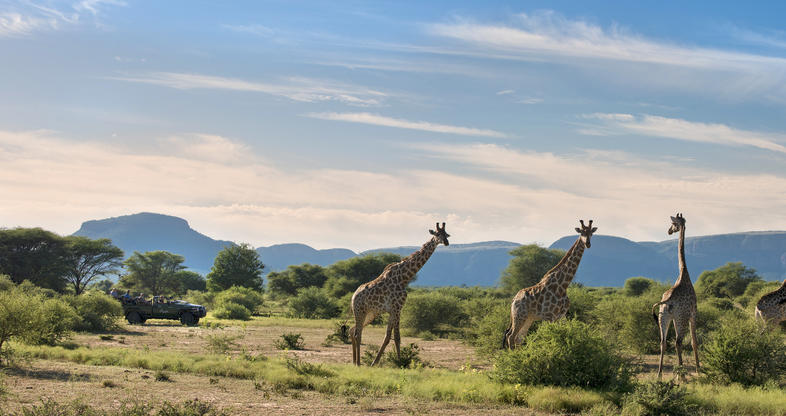 Waterberg Biosphere can be found in North Limpopo Province South Africa and consists of a mountainous massif with a dry deciduous forest and Bushveld ecosystem. Savanna, shaded cliff vegetation and riparian zone habitat are sub-habitats within the biosphere.
UNESCO named the Waterberg a Biosphere Reserve, one of 5 in South Africa and over 500 worldwide. The Waterberg reserve which is an archaeological, cultural and biological treasure serves as a water reservoir for this arid region.
The Waterberg is a picturesque South African safari destination in Limpopo province that can be accessed by road or air. Waterberg can serve as a base destination to travel to other parts of the African wilderness including quick access to Johannesburg and Botswana.
Spectacular views of the rolling hills, valleys, gorges and natural water features can be enjoyed. The natural wonders can be explored on exciting game viewing excursions. Some indigenous mammals to be found in this area is the white rhino, giraffe, warthog, lion, hyena, leopard, impala, blue wildebeest and kudu.
The Waterberg area is well known for its archaeological finds dating to the Stone Age as well as evolutionary finds related to the origin of humans. There are also ruins of several Iron Age settlements and Bushmen rock paintings at Lapalala within the Waterberg.
Waterberg accommodation is offered at luxury lodges in Limpopo. Activities at Waterberg safari lodges include game drives in specialised safari vehicles, mountain biking trails and bushwalking adventures.
See below for Waterberg safari lodges in Limpopo, South Africa.