FAQ Most Popular Tanzania Attractions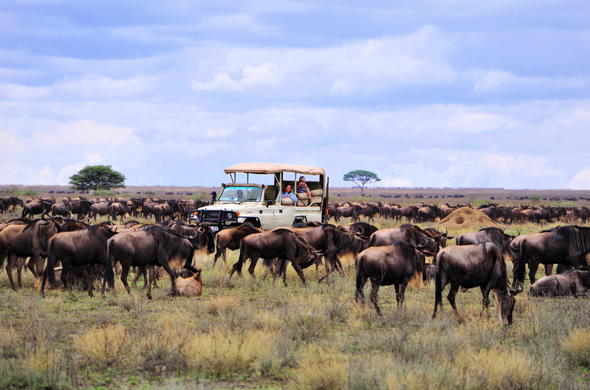 What are Tanzania's Main Attractions?
Tanzania is a country of dramatic contrasts, from Africa's highest point, Kilimanjaro, to the islands of the Zanzibar and Mafia archipelagos and from the game rich plains of the Serengeti, home of the greatest show on earth, to the mountains along Lake Tanganyika, where Africa's best chimpanzee interactions occur. In short Tanzania has it all and can easily be argued as the greatest safari travel destination in Africa.
Iconic Africa
Serengeti and the great migration
Ngorongoro Crater
Olduvai Gorge
Kilimanjaro
Zanzibar
Maasai culture
Other premier wildlife attractions
Lake Manyara National Park
Tarangire National Park
Selous Game Reserve
Ruaha National Park
Katavi National Park
Mahale Mountains National Park
Gombe Streams National Park
Tanzania World Heritage Sites
Ngorongoro Conservation Area (1979)
Ruins of Kilwa Kisiwani and Ruins of Songo Mnara (1981)
Serengeti National Park (1981)
Selous Game Reserve (1982)
Kilimanjaro National Park (1987)
Stone Town, Zanzibar (2000)
Kondoa Rock Art Sites (2006)
Other tourist attractions in Tanzania
Beaches and watersports
Historical sites
Lake Victoria
Lake Tanganyika
Hiking and climbing
Dar Es Salaam