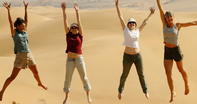 Take your Adventure holiday in Africa to the next level by daring to challenge the natural elements in the wild with the ultimate adventure holiday.
Nothing beats the thrill of being out in the raging rivers of deep gorges, flying high above the ever-expanding grassland or looking into the eye of a Great White shark in the deep ocean. Those who live for adventure will know that coming face to face with nature's powerful forces is a life changing experience. The true adventure seeker challenges the way they explore and discover the world around them. They take on Mother Nature's forces and environments to gain a deeper understanding of the world around them and their place in it.
An adventure holiday in Africa is a dream of many nature lovers. There is no shortage of heart-pumping activities to do out in the great African wilderness that will leave you breathless from more than its views. Track Africa's most notorious hunters and big game on foot, hunt with the lion at night under the stars laced along the chilling Milky Way or explore the African plains on horseback. There is more to experience than watching the magnificence of life, with an adventure holiday you get to brave the harsh elements of the wild faced by its inhabitants daily.
Make your holiday extra special with a hot air balloon trip across the many landscapes of Africa. Whether staying in the bushveld or on the wild grassland plains, nothing will compare to the breathtaking views offered up above the ground. View
Hot Air Balloon Safaris and Adventures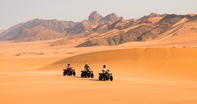 Africa's wide variety of landscapes, make it possible to seek adventure in every corner. Desert sporting activities grow more popular every year. They include dune surfing, quad biking, 4X4 drives and more. View
Desert Adventure Holiday in Africa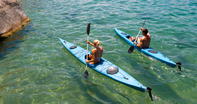 Who doesn't love the refreshing feel of spraying water on your face after a long day in the heat of the African sun? Embark on your next thrilling adventure in the fresh mountain rivers or deep blue oceans today. Activities include diving, snorkelling, kayaking and much more. View
Watersports Adventure Holiday in Africa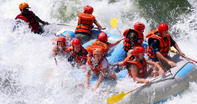 Not for the faint hearted, adrenaline adventures take your vacation to the next level. From jumping off cliffs, bungee jumping, ziplining across forest gorges and white river rafting along untamed waters, the adrenaline junkie will never forget their experience in Africa. View
Adrenaline Adventure Holiday in Africa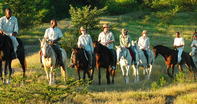 Specialist adventure holidays include a variety of outdoor activities while on Safari. Visitors get to brave adventure trails by foot, bike and horseback while exploring the bush. Photographic and birding safaris offer a unique niche experience. View Special Interest Safari Adventure Holidays