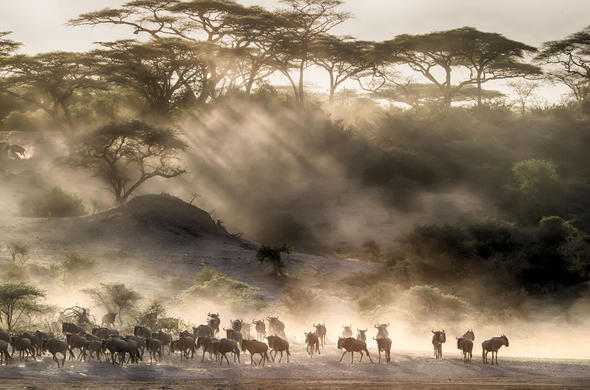 What photographic equipment should I bring to Tanzania?
Because Tanzania is very much a wildlife destination, you will see a great variety of animals. Due to the fact that you might not always be so close to the animals, it is recommended to use a camera with a lens of 300 mm to 500 mm if possible. You won't be sorry if you do so.
While some of the vehicles will have laptop and camera recharging facilities, you might not be able to use it while out on the road. Make sure to bring converters for your plugs while staying at hotels or lodges. And make sure to bring batteries and enough film. You will always find something to photograph.
Always ask permission before taking photos of people. Avoid taking photographs of sensitive areas such as military, naval, government and police buildings and procedures.
What wildlife will I see on a Tanzania Safari?
Tanzania has a number of great National Parks and Game Reserves supporting a wide variety of wildlife including Elephant, Buffalo, Lion, Leopard, Rhino, Cheetah, Wild Dog, Hippo, Zebra and Giraffe. Chimpanzees can be found on the shores of Lake Tanganyika. Tanzania has over 1000 species of bird and 35 species of antelope.
During the annual Wildebeest Migration, when approximately 3 million animals cross the Serengeti in Tanzania to the Masai Mara in Kenya, you can watch the Lion and Leopard in action trying to catch a meal. The three biggest lakes in Africa also border Tanzania; Lake Victoria, Lake Tanganyika and Lake Niassa/Malawi.Read more about
Tanzania wildlife