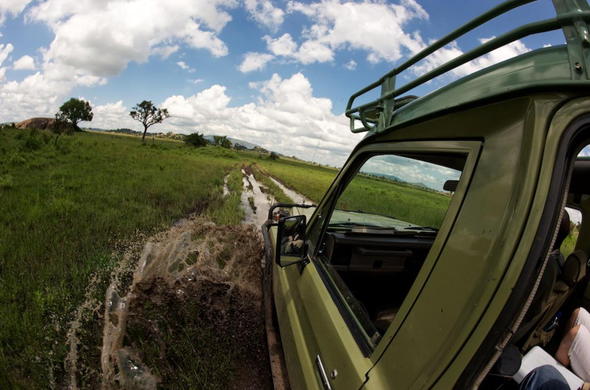 Trains, Planes and Automobiles in Tanzania
Trains and buses are the most popular forms of travel for locals in Tanzania ,with most centers around the country connected by road and rail. Of the two, the trains are the safer option, although somewhat slower. It is important to arrive at the departure point a while before the departure time to secure a seat.
There is the option of express or ordinary buses with express being safer although a little more expensive. "Dalla-Dalla's" or minivans are found on shorter routes, such as in the cities and towns. They can be packed with passengers and are a thoroughly dreadful experience.
Tanzania Border Posts
Tanzania is bordered by Uganda and Kenya to the north, Rwanda and Burundi in the west and Zambia, Malawi and Mozambique to the south - with all being borders serviced by border posts.
Tanzania Airports
International flights arrive from various destinations from around the world into Julius Nyerere International Airport in Dar Es Salaam and Kilimanjaro International Airport.
Domestic air services operate between the following airports:
Dar es Salaam (DAR)
Kilimanjaro (JRO)
Kishni
Zanzibar (ZNZ)
Self-drive Tanzania
Not recommended as a great self-drive destination,
Tanzania nevertheless sees many self-drive tourists arriving in the country with their own vehicles or hire vehicles, although many car hire companies do not allow self drives out of Dar Es Salaam due to the state of the roads and the dangers posed by animals and potholes.
Tanzania has more than 80 000 km of road of which only a little more than 5 % is paved. There is a concerted effort afoot to improve the quality of the roads in Tanzania but many are still in bad shape. The roads in the parks are in a terrible state, in particular during the rainy season when a 4x4 vehicle is essential.
Cyclists, pedestrians, domestic animals and wildlife are the cause of many accidents on the roads of Tanzania.