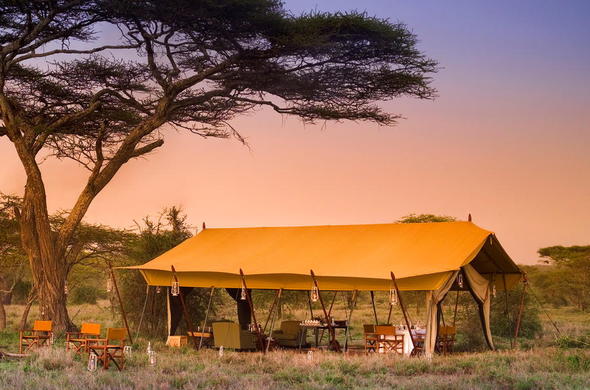 What kind of accommodation is available in Tanzania?
In Tanzania you can choose from a wide variety of accommodation. The tourism industry in Tanzania country has become well structured over the years, allowing for all types of accommodation. In the cities and towns are a variety of hotels, resorts and guest houses while the National Parks and reserves provide accommodation in camp sites, bungalows, tented camps of varying luxury and up-market lodges.
Is Tanzania a good family destination?
Tanzania is primarily a wildlife destination and as such establishments for children are fairly limited, however, there are establishments that provide children activities including kiddies adventures, kiddies clubs and toy boxes. Most safari lodges have age restrictions for children for safety reasons and in cases where children are accommodated there are restrictions on the activities children can take part in. Beach resorts and city hotels provide excellent children's activities and are great places for family vacations.
Is Tanzania a Special Needs and Wheelchair friendly destination?
In Dar es Salaam there are a selection of luxury hotels and lodges which offer accommodation for the physically challenged person. In the wildlife destinations, there are limited options due to the terrain but the friendly and helpful nature of the locals will allow for any assistance needed in getting around.
International Airports will offer everything you need, in varying degrees of comfort. Although the domestic airports are less well prepared for physically challenged persons, solutions are found to overcome any difficulty. When it comes to road transfers, medication, etc; always make sure to explain your needs clearly. In wildlife reserves, the roads are bumpy so it might be wise to get some padding.
Since not all the accommodation establishments have grab handles and rails, you may need assistance in the bedrooms and bathrooms. Please note that if you are on any medication, bring enough medication with you and know the details of your condition for reference in case of emergency.
What is the cost of accommodation in Tanzania?
As in many African countries there is a wide range of accommodation options in Tanzania and as such there is a wide range of pricing. From budget camps and bungalows to top of the range premier lodges there is something for everybody in Tanzania.