Places in Matabeleland North
Matabeleland North is a province in Western Zimbabwe and it includes the famous Victoria Falls as well as Hwange National Park which is a top Zimbabwe safari destination. See below Victoria Falls hotels and holiday packages as well as Hwange safari tours in Matabeleland North.

Zimbabwe
Matabeleland North (Victoria Falls | Zambezi National Park | Batoka Gorge) (Hwange | Hwange National Park)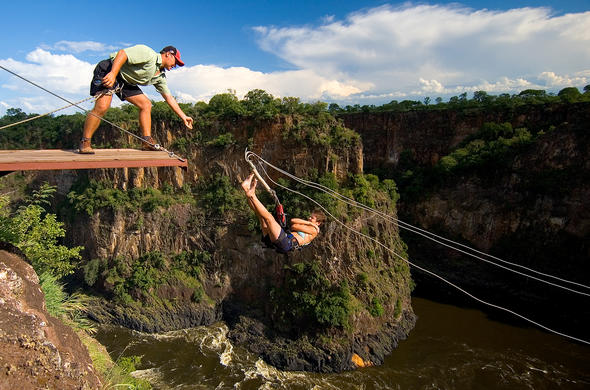 Adventurers come and enjoy an exhilarating Victoria Falls experience with our 4 Day Adventure Extreme Package which includes the Zip Line, Gorge Swing
An unforgettable Victoria Falls holiday awaits at AZambezi River Lodge, ideally located on the banks of the Zambezi River.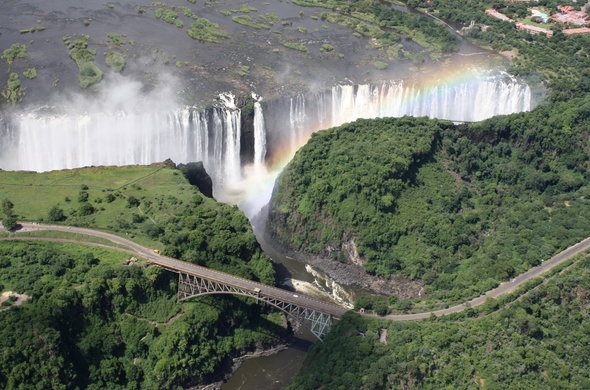 This 5 Day Best of Victoria Falls and Chobe Safari Package allows visitors to see the majesty of the Victoria Falls and the many Elephants of Chobe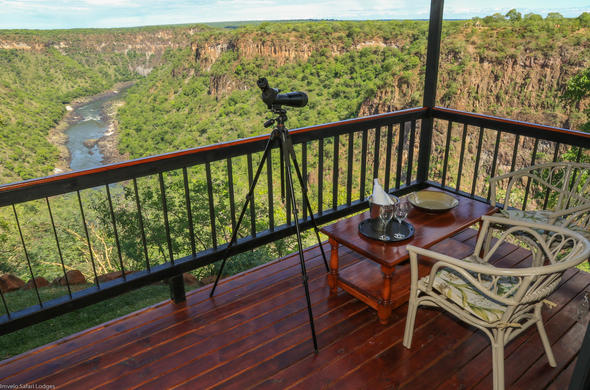 This 3 Day White Water Rafting Adventure Package is ideal for thrill seekers who wish to enjoy a challenging white water rafting trip and take in the
As one of the few camps located within Hwange National Park boundaries, Davison's Camp offers total privacy surrounded by diverse wildlife for an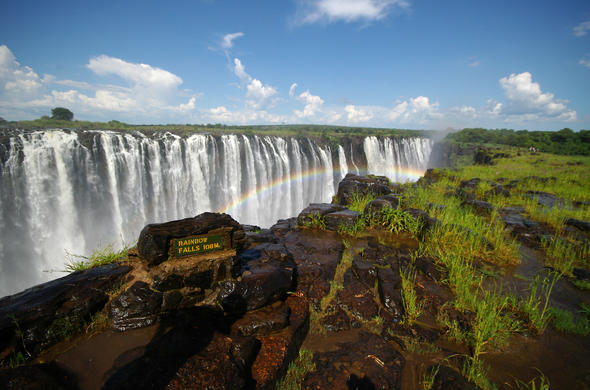 This 3 day Victoria Falls Elephant Back Safari Package is ideal for anyone looking for a unique experience with these large creatures in Victoria Falls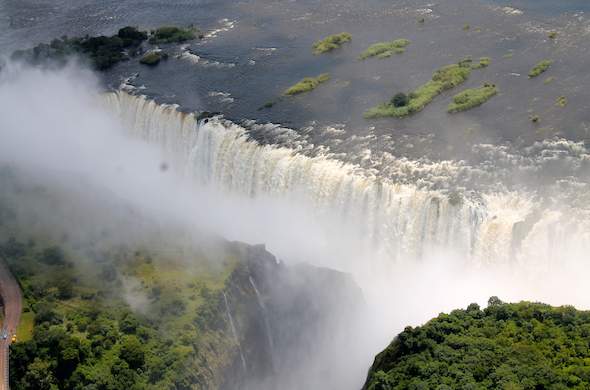 This 4 Day Deluxe Honeymoon Victoria Falls Package allows you to see the beautiful Victoria Falls and stay in a romantic tented suite.
The Elephant Camp offers comfortable safari accommodation in Victoria Falls in elegant tented suites overlooking the Batoka Gorge and the Falls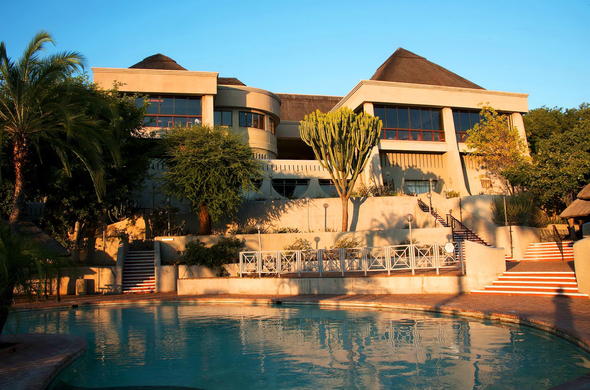 Elephant Hills Golf Resort in Victoria Falls offers captivating views and excellent facilities for fabulous golf and leisure holidays. The Gary Player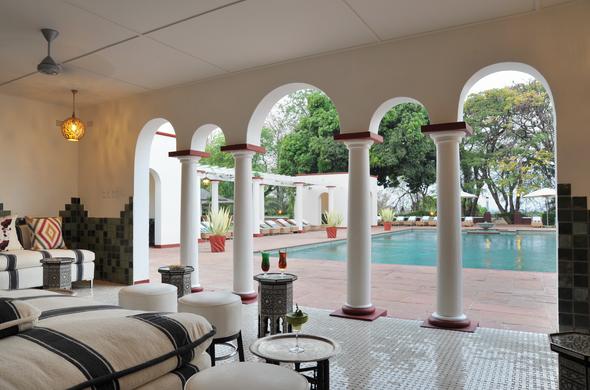 This short 3 Day fly-in Explore Victoria Falls – Zimbabwe Package offers you a colonial style safari which is ideal for a single person, a group of
Gorges Lodge is situated on the banks of the River Zambezi only short distance downstream from the world-renowned Victoria Falls
Ilala Lodge Hotel is the closest hotel to Victoria Falls and the city centre. This accommodation in Victoria Falls offers stylish, affordable and
The Kingdom at Victoria Falls is a breezy 5 minute walk from the renowned Victoria Falls, situated in Zimbabwe.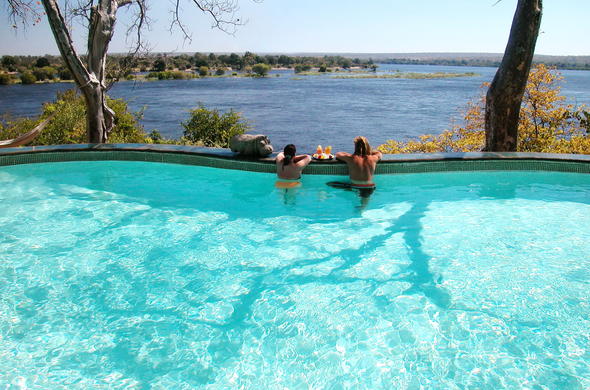 The River Club is a most delightful way to start or end your safari in refined luxury and style. This upmarket riverside Zambia lodge
This Zimbabwe safari lodge in Hwange National Park is an idyllic safari destination for a family or a small group. Somalisa Acacia overlooks a waterhole
Visit the Land of Elephants and stay at this Zimbabwe safari lodge in Hwange National Park. The Somalisa Camp is a private wilderness for wildlife
The Stanley and Livingstone Safari Lodge is situated on a private estate in Zimbabwe and is just 10 minutes from the renowned Victoria Falls
Located in the serene beauty of the Hwange National Park is The Hide Camp, where you can enjoy a true African safari experience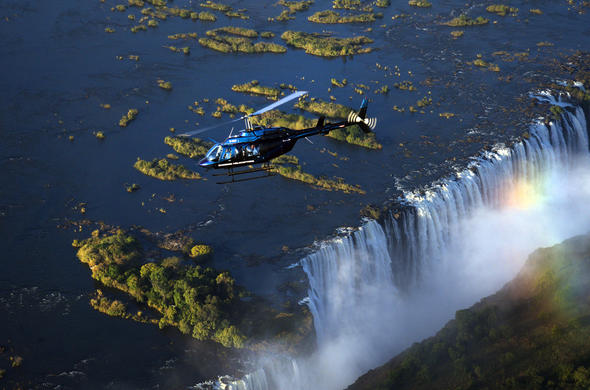 Unsure what adventure activities you want to do in Victoria Falls? Our Siyabona Adventure Pass is the answer. Choose from a range of options
Ursula's Camp is a smaller, more private option and sister to 5-star Victoria Falls accommodation, the Stanley and Livingstone Hotel which is nearby
The luxury Victoria Falls Hotel is the epitome of charm and grace, an international icon sought after by travellers wanting romantic accommodation
Victoria Falls River Lodge in Zambezi National Park in Zimbabwe, is the perfect destination for an authentic African safari experience.
The Victoria Falls Safari Club in Zimbabwe is within close proximity of the Victoria Falls and accommodates guests in luxury during their Zimbabwe safari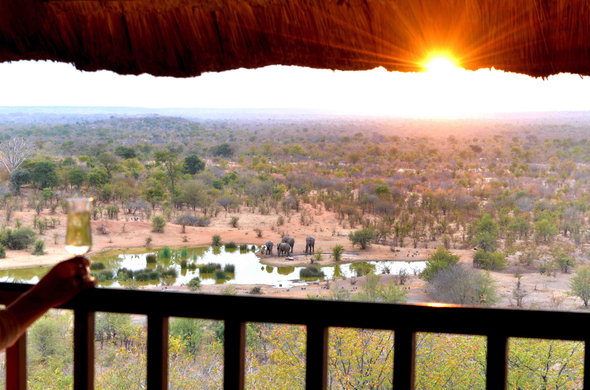 Even if you decide to have your wedding elsewhere, Victoria Falls Safari Lodge comprises a luxury Honeymoon Suite where you can spend the honeymoon
Victoria Falls Safari Suites offers family accommodation near Victoria Falls and invites guests to explore the Vic Falls and view an abundant wildlife