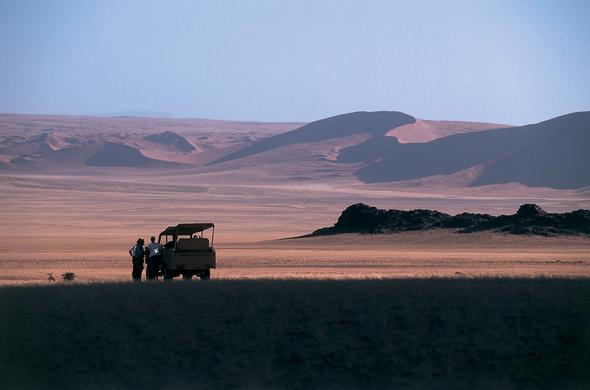 © Head Out into the Wide Open Spaces
Rent a fully equipped camper suited to all your camping needs, and your spirit of adventure while on holiday in Southern Africa.
These 4x4 vehicles are permitted to travel into neighboring countries, (Mozambique, Zimbabwe, Botswana and Namibia) so that you can enjoy the full experience that Africa has to offer.
PLEASE NOTE POLICY:
As the person renting the vehicle you MUST have
YOUR credit card and YOUR drivers license
with you in order to collect or receive the vehicle you have booked.
This policy is for insurances purposes and is stipulated by all car rental companies. You will
not be able to take the vehicle
unless you can comply with this stipulation.
Toyota Land Cruiser Safari Vehicle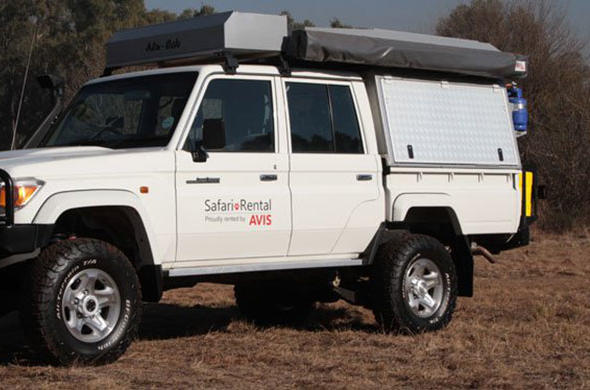 Rugged, yet comfortable, the Toyota Land Cruiser has incredible 4x4 capabilities and can will take you anywhere, Across the deserts of Namibia or safari into the Okavango Delta, onto the beaches of Mozambique. And with space for 4 this vehicle is perfect for family or group safaris.
Maximum Passenger: 4 - plus 1 child under 5
Key features:
2x Double Beds - plus a child bed under 5
260 litre fuel tank (long range)
90 litre fridge and freezer
Upgraded overland suspension - 50mm lift
Ford Ranger Group Camper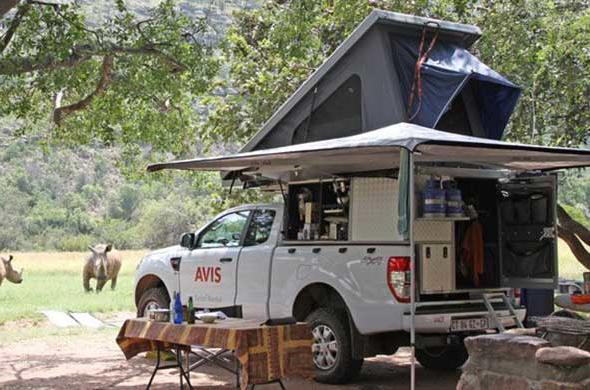 ©Ford Ranger Safari Camper
Make your overland adventure a memorable one with the Ford Ranger Safari vehicle Equipped with 2 double beds, a kitchen, pressurised hot shower plus much more. All you camping needs will be taken care of. Built for off-road conditions you won't be left stranded.
Available in Automatic or Manual
Maximum Passenger: 4 - plus 1 child under 5
Key Features:
2x Double Beds - plus a child bed under 5
Upgraded overland suspension - 50mm lift
165 litre fuel tank (long range)
Comprehensive kitchen plus 4 chairs and tables
Ford Ranger Family / Group Camper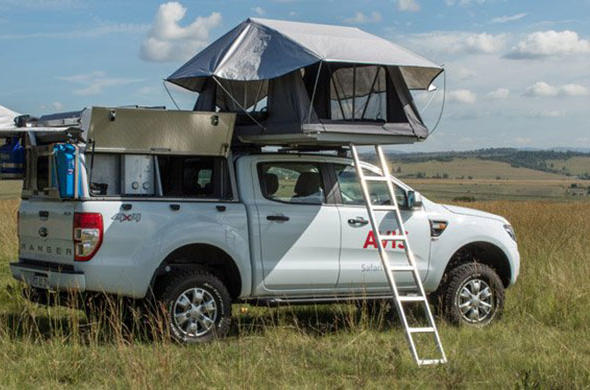 The Ford Ranger Luxury Family / Group Luxury Camper offers enough space for two couples or a family of 4, combined with safety and comfort. Make camping luxurious, with itas wide range of features.
Maximum Passengers: 4
Key Features:
Twin Double Beds - 2x aluminium roof top tents exclusive to Avis Safari Rental
270 degree shade awning
125 watt solar panel
Shower cubicle with hot and cold water
Ford Ranger Luxury Safari Camper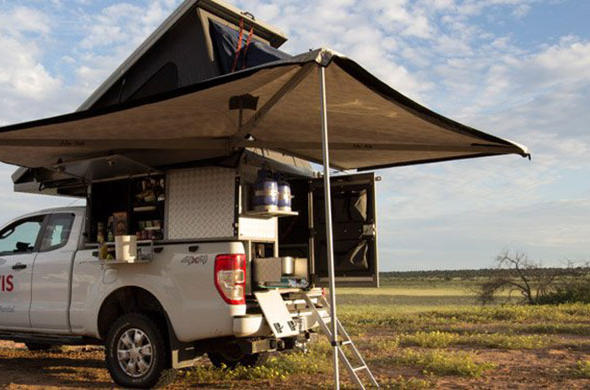 Ideal for two, the Ford Ranger Luxury Camper provides the ultimate design, comfort and safety. Make your memorable journey a comfortable one with its range of unique features.
Maximum Passengers: 2
Key Features:
Double bed with twin reading lamps
Extra storage for high value equipment
Tyre pressure monitoring system
Firewood and tool cupboard
Ford Ranger Double Cab 4x4 Luxury Safari Overlander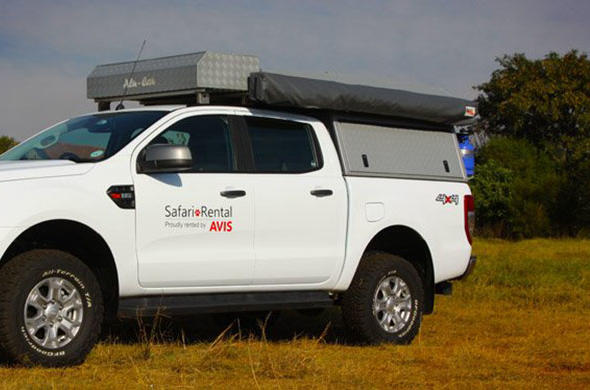 Built for expeditions across rough terrain, the Ford Ranger Double-Cab, you can go roughing it in style and luxury. With you safely and in comfort, this is go-every-stop-and-camp work-horse that you will enjoy.
Maximum Passengers: 5
Key Features:
Comprehensive kitchen
5 minute setup
165 litre fuel tank
12V/150W solar dual battery electrical system