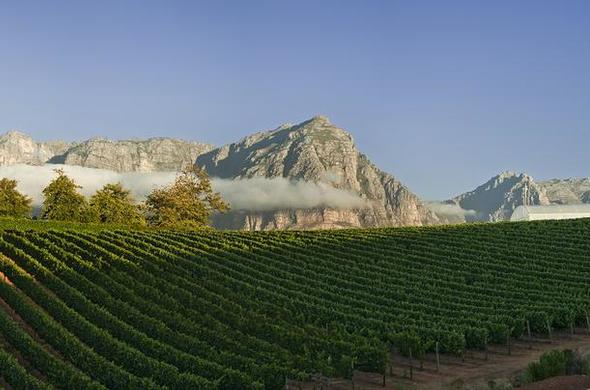 This Cape Winelands Guide to tips about the Cape Wine Route will ensure you get the most out of your Cape Winelands holiday in South Africa.
For extra enjoyment on a Cape wine route holiday it is wise to plan ahead and make the most of the
wine tasting, great food and hospitality
. Olives, cheeses and other fine produce can also be found on numerous wine estates.There are
many Cape Wine Route tours
available to suit visitors short on time or those wanting to explore the countryside. Day trips are available from Cape Town and from towns such as Stellenbosch, Paarl and Franschhoek. For longer options, visitors can enjoy a variety of Cape Winelands accommodation en-route.For those on a
self-drive holiday in the Cape Winelands
some research and planning is essential. Wine route maps are available and give the user good information on where to go and what to see. For expert guidance and itinerary options, contact a Siyabona Africa Consultant.
Planning
Choose who will be the designated driver
for a safe journey and peace of mind!
Decide on which routes and cellars to visit
. Some wine routes are longer than others, consult the wine route maps or read more in our useful
Cape Wine Routes Guide
(with accommodation options). Most cellars are open from 9am to 5pm. Smoking is not permitted in the wine tasting rooms.
Allocate at least 1 hour for each wine farm
. Allow extra time if there are other wine farm attractions on site or en-route.
Try to do at least one cellar tour
. This is a good time to ask questions and gather interesting information.
Choose a place for lunch
. It would be best to book ahead at busy times especially during December and January. A good arrival time would be between 12.30 and 1.30pm, to take advantage of the lunch menu which is often not served past 3pm.
The last stop of the day
. For wine tasting it is best to arrive 1 hour before the cellar closes.
WineTasting
Wine glasses make great souvenirs! Some cellars will request that you purchase a
glass for wine tasting
; glasses from elsewhere are not usually accepted. Check with the tasting room assistant if there is a limit as to how much you can taste. Wine tasting can take place at the counter or some cellars will serve you at designated tables.Taste dry white wines first. Once you've sampled these, then move on to red wines and finally sweet wines. Sparkling wines in between will clear the palate. Swallowing all the wines is not recommended, a spittoon is provided in the tasting rooms.
Purchasing Wine
A stylishly packaged box of selected
vintages from the Cape Winelands
makes an excellent gift! Most cellars have these available. You can also purchase mixed cases of wine and have the wine estate package them securely for air cargo or arrange delivery to your door.