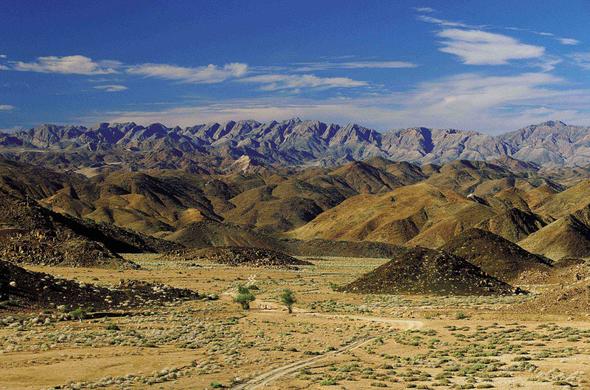 The park is about 600km north of Cape Town, on the N7.
This is not an easy destination. The park is rugged and isolated and is subject to
extreme weather conditions
. There is very little water, the days can be blisteringly hot and the nights freezing. There are three simple self-catering cottages in the park and some camp sites.Between 1 April and 30 September, you could join a guided trail. If you are very competent and experienced in the handling of
off-road vehicles and navigation
, you could do an independent tour of the park. This is really not easy so this should only be suggested to pretty rugged people. A far easier way to see the park would be to join
a canoe trip on the Orange
(Gariep) River.The park is beautiful, stark and unique. There are
hundreds of species of succulent plants
, many of which are indigenous. Animals that one may see in the park include Hartmans Mountain Zebra, Klipspringer, many species of birds and - perhaps - a fleeting glimpse of a Cape Clawless Otter or a Jackal. The park is about
600km north of Cape Town
, on the N7.