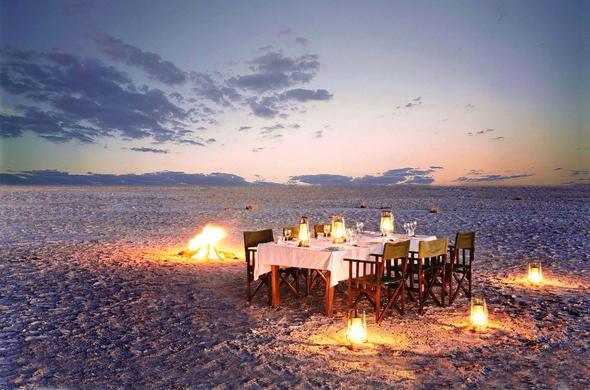 © Private dinner on Kubu Island in the Makgadikgadi Salt Pan, Botswana.
In the middle of the dry savannah biome of north-eastern Botswana lies the world's largest salt pan. The remains of the formerly active inland sea, Lake Makgadikgadi, have created a series of salt pans that are collectively known as Makgadikgadi Pan.
Surrounded by the Kalahari Desert, the pans only enjoy a seasonal sprout of water and grass which attracts an interesting crowd of animals and birds. The only plant life in the desert area is a thin layer of algae that covers the salty sands. The arid grounds are covered in grassland and decorated by ancient baobab trees.
For a Botswana safari near the Makgadikgadi Pan, browse through the lodges and safari packages specially designed by Siyabona to ensure that your vacation in Botswana is made easy and remains unforgettable for many safaris to come.
What to do in the Makgadikgadi Pan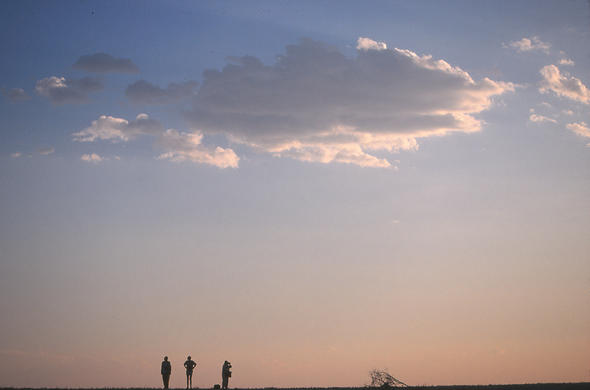 During the wet season, wildlife is more abundant making safari activities such as day and night game drives and guided walking safaris popular activities. Experience the traditional Bushmen lifestyle as you interact with the locals, and enjoy casual bird watching that includes spectacular views of the large Flamingo population.
As the vegetation dries up and the rain becomes less frequent, safari-goers start exploring the salt pans on quad bike safaris. The beauty of the Makgadikgadi Pan lies in the arid salt plains and interactive walks are a good way to explore the region at your own leisure and for keen photographers to capture the landscapes in their natural splendour.
Kubu Island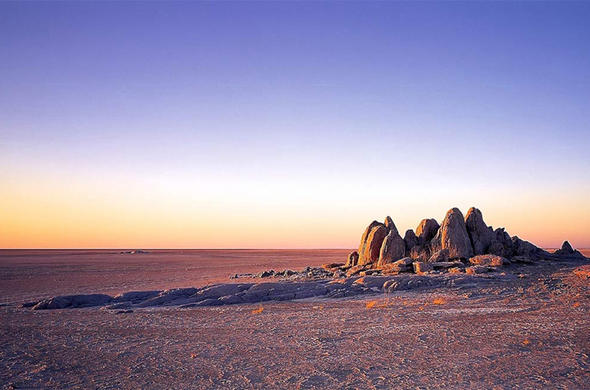 Kubu Island, near Jacks Camp This outcrop of granite rock near the shores of Sowa Pan is about 1km in length and its slopes are lined with a myriad of pebbles. The island is a national monument and can be reach with a 4x4 or a Quad Bike expedition. Enjoy peaceful nights under the stars as you make the granite boulders your bed on a camping safari in Botswana.
Nata Bird Sanctuary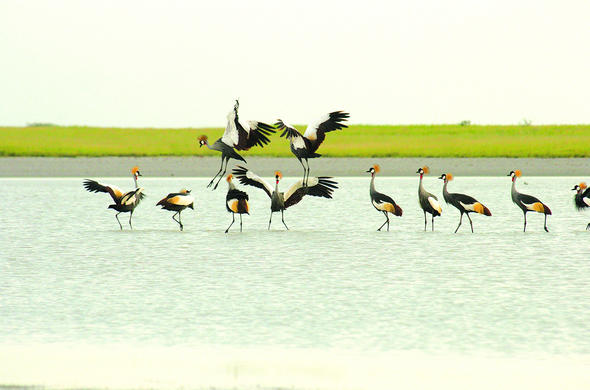 Local communities have come together to manage this community-based project in Botswana. Bird life is increased in the rainy season as thousands of flamingos, pelicans, ducks and geese flock to the area. In addition to the birds, the sanctuary is also home to some game species.
Nxai Pan National Park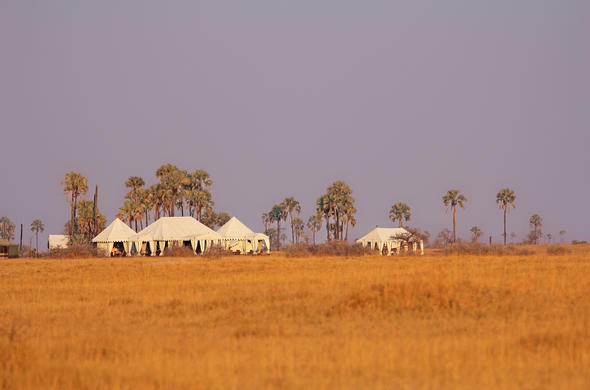 This national park in Botswana shares a border with Makgadikgadi Pans National Park. The Nxai Pan is one of the fossil lakebeds that make up the Makgadikgadi Pans. While game viewing on the 4x4 trails of the park, it is possible to spot animals like Lion, Giraffe, Kudu, Springbok, Ostrich and Jackal.
Baines Baobabs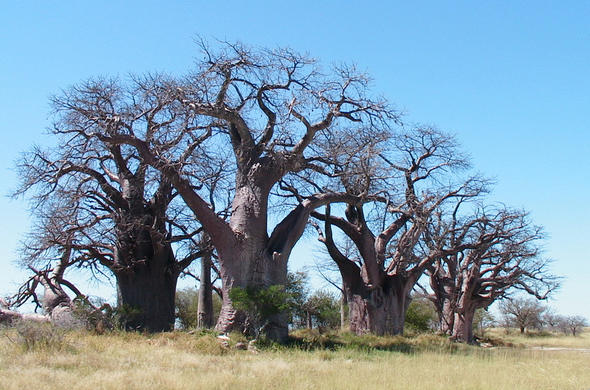 Situated in the Nxai Pan National Park, this collection of millennia-old baobab trees was discovered by an explorer called Thomas Baines. The baobabs, now a national monument, overlook a deserted salt pan called Kudiakam Pan.