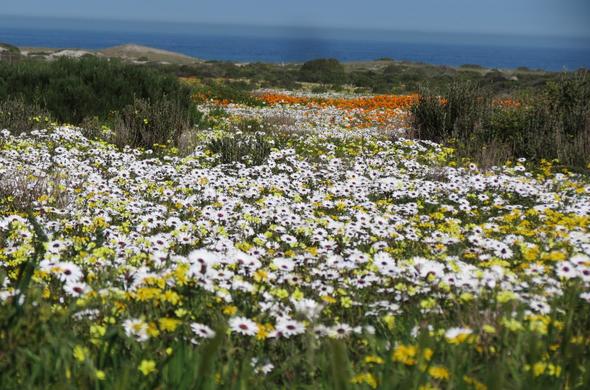 Although there are some interesting mammal species in the West Coast National Park, such as red hartebeest and eland, the park is best known for birds and flowers.
It is a
fantastic place for seabirds and waders
, especially in summer when the Palaearctic migrants arrive.In spring, the Postberg section of the park is open for a while to enable visitors to enjoy the spectacular flowers and there is a wonderful overnight hike.
The lagoon offers great watersports
, such as canoeing, snorkelling and, particularly windsurfing and kitesurfing.
The park has very little in the way of accommodation, but your clients may like to
rent a small, rather basic houseboat
which is moored in a very beautiful setting at Churchhaven. Other than that, there is dormitory accommodation for large groups (usually schools). But that's really not a problem, as there are
a number of good guest houses
and restaurants in Langebaan town.
The park has not been specifically adapted to be wheelchair accessible but most
people stay in their own cars
, anyway. Please note that Postberg is not set-up for disabled visitors.