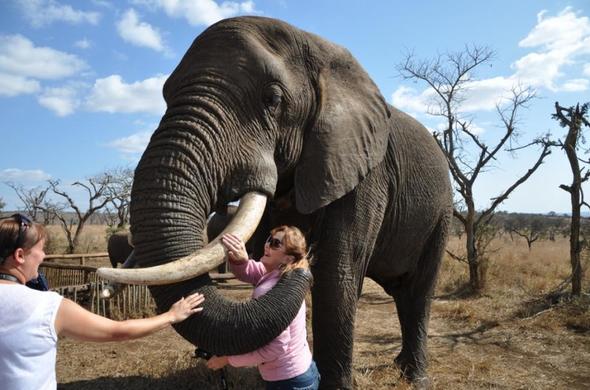 See the majestic Big Five wildlife on guided game drives at this South African Safari Lodge in Zululand, KwaZulu-Natal. Leopard Mountain Game Lodge also offers Elephant interaction experiences.
After a hearty breakfast, spend the day discovering the many unforgettable experiences Leopard Mountain Safari Lodge has to offer. This is the place to be for all outdoor enthusiasts to come face to face with Africa's Big Five and many other creatures, great and small.
Safari Drives
Don't miss out on a chance to see all of the Big Five and lots of other wildlife on morning and sunset game drives with specialist tracker guides. As one of the best bird-watching areas in the world, Leopard Mountain Safari Lodge is the perfect place to bird watch. Visit the Bald Ibis nesting site in the breath taking cliffs.
Interact with Elephants
This is a must-have experience in the African wilderness. This optional extra activity is a 45 minute self-drive away from the lodge. You will be welcomed by 2 enormous African Elephants - Rambo and Rachael. Take your photo next to these majestic animals and partake in feeding and interacting with them.
Africology Spa
Unwind in the tranquil spa and take in the beautiful sweeping views. Spa therapists offer an array of natural skin, body and beauty treatments using eco-friendly Africology products.