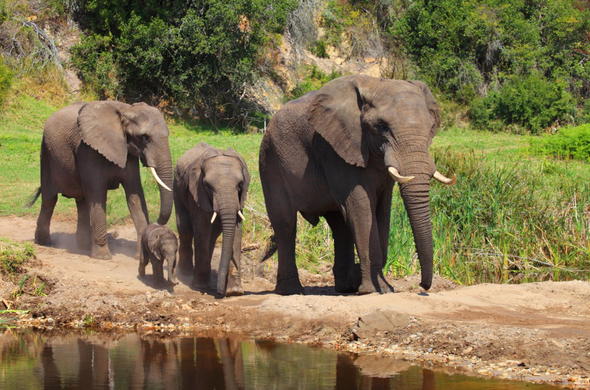 Situated on the Garden Route, Western Cape, South Africa, this diverse game reserve is home to a wide variety of flora and fauna making it the perfect safari destination.
Botlierskop Game Reserve is situated along the Garden Route in the Western Cape, South Africa. The Game Reserve is situated just outside the historical town of Mossel Bay. It's easily accessible by road from Cape Town.
Direction to Botlierskop Private Game Reserve
By Road:
Travel on the N2 from Cape Town, passing the Hartenbos exit (Exit 397).
Take the Klein Brakrivier/Little Brak River (Exit 401).
Turn left at stop.
Approximately 500m (0.31 Miles) on you will arrive at a T-junction.
Follow the brown Botlierskop signboard with a Lion footprint from this point. Turn right.
Approximately 4km (2.48 miles) ahead, go over the causeway.
200 metres after the causeway, turn right at the brown Botlierskop signboard and onto Gonnakraal road.
About 4km (2.48 Miles) on Gonnakraal road, see the earthdam on your right.
Turn right after earthdam at the white pillar gate.