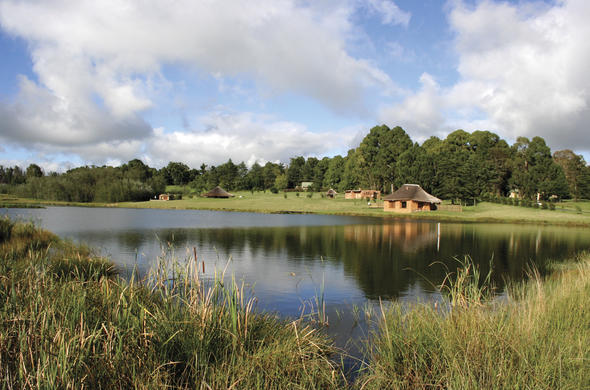 The magnificent surroundings of KwaZulu-Natal midlands provide a pristine backdrop for your stay at Hartford House.
Hartford House is a small boutique luxury hotel that forms part of the Summerhill stud farm property at Mooi River in KwaZulu-Natal, South Africa. This beautiful region of KwaZulu-Natal, South Africa is found at the foot of the Drakensberg Mountain range.
Due to the good rainfall in KwaZulu-Natal, South Africa, the countryside has unending rows of green, lush hillsides. It is approximately a 4-hour drive from Johannesburg in Gauteng and about 90-minutes from Durban, KwaZulu-Natal, South Africa.
Directions to Hartford House from Johannesburg/Durban
Follow the N3 highway to Mooi River. Take the Mooi River off-ramp from the N3. Follow the Giant's Castle / Hartford House / Summerhill Stud signs through the village to the west in the direction of the Drakensberg. Approximately 2km from the outskirts of the village, turn left onto the Hlatikulu Road. Travel 5km passing both entrances to Summerhill Stud before the right turn to Hartford House. Follow the Hotel signs for 1,2km to Hartford House.
Hartford House GPS Coordinates
Latitude: 29.216715
Longitude: 29.933413