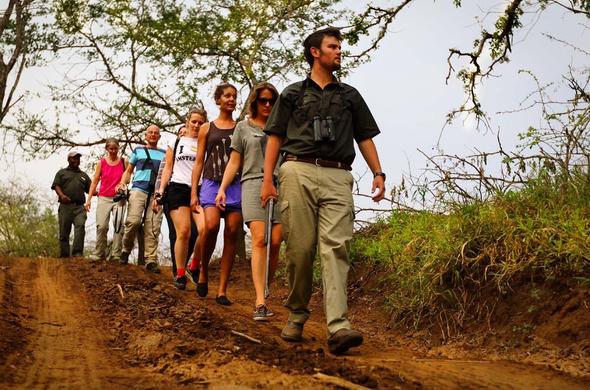 Amakhosi Safari Lodge is located on the Amakhosi Private Game Reserve, on the banks of the Mkuze River, in the heart of Zululand in KwaZulu-Natal, South Africa.
The Amakhosi Private Game Reserve is a 6000 hectares Big Five safari destination in Northern KwaZulu-Natal. A low-malaria risk area, it also boasts a diverse ecosystem of savannah, riverine forest, mountains and wetlands, the perfect habitat for a wide range of wildlife to thrive.
Once occupied by the Zulu Kingdom, which extended along the coast of the Indian Ocean, from the Tugela River in the South to the Pongola River in the north, it is a place of history and heritage, the remnants of which are still felt today.
Though known for its wild game, including prolific cheetah and 15 species of antelope, this reserve also nourishes a number of smaller creatures such as over 400 bird species and variety of frogs within the wetlands. For bird watchers, safari enthusiasts and nature lovers, this is a land of endless treasures.
Amakhosi Safari Lodge in Zululand is accessible by road from Johannesburg and Durban via the N2 to Pongola. In Pongola, a detour onto the R66 towards Nongoma for approximately 20 km and a right turn onto the R69 to Vryheid/Louwersburg for 2 km will reveal a brown signboard that says "Amakhosi Safari Lodge".