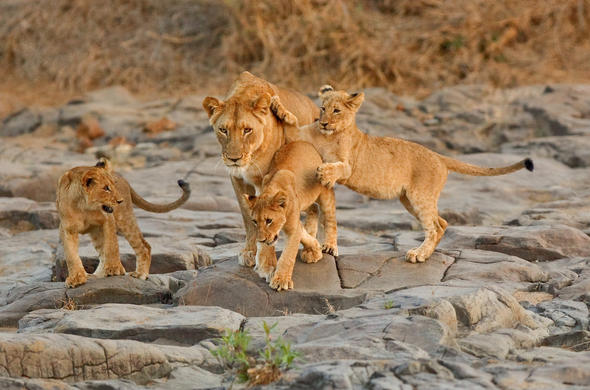 Amakhosi Safari Lodge is situated in a Big Five safari destination in Zululand, where game drives, bush walks and birding adventures all offer opportunities for wildlife sightings.
A Journey of Many Discoveries
Savour the chance to glimpse iconic members of the Big Five on early morning and evening game drives through the breathtaking labyrinth of savannah, wetlands and mountainous backdrop. AmaKhosi guides will be on hand to share intimate knowledge of the landscape and the secret movements of animals, some of which can be found at their favourite grazing and hunting grounds.
Step into the Wild Side
Rise with the early morning African sun and prepare yourself for a breathtaking multi-sensory experience. Savour the anticipation of a guided walk into the bush where each step unveils a world of small creatures, fascinating birds and all kinds of game. Take in the colours, sounds and subtle movements and wonder at the closeness of each encounter.
A Passage of Great Leaps
A game adventure like no other, frogging safaris invite you to uncover rare sights. Amakhosi Safari Lodge offers this experience from November to March each year when the rains unearth a wonderful world of amphibians, which can be visited on night safaris. Qualified guides will journey with you into the bush to behold at the complex colours and the loud calling of mating frogs.
Eyes to the Skies
Birding enthusiasts will be spoilt for sights at Amakhosi Safari Lodge. This Big Five safari destination is an unlikely birders paradise that's home to the powerful crowned eagle, which hunts mainly monkeys and small forest antelope. Though preferring forest areas, at Amakhosi Private Game Reserve it can be found in the riverine forest.