Travel Themes | Types of Travel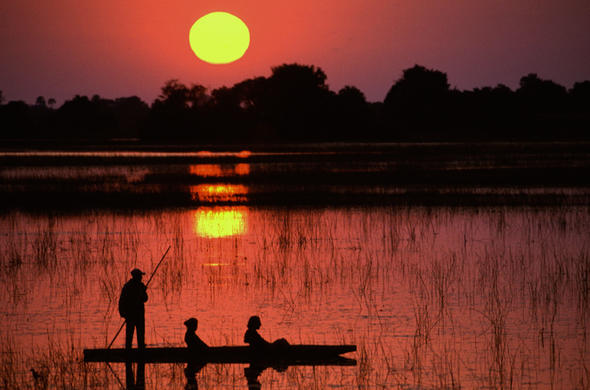 Pleasure, relaxation, discovery and exploration, experiencing a new culture or personal time to build a new relationship - we make it our business to understand what people want when they travel.
All of us are different so whether your're going solo, travelling with loved ones, looking for a bare-foot break or wanting to celebrate a destination in ultimate luxury, we strive to match travelers with the journey they are seeking.
To make the choices simpler we group certain types of tour, departures, getaways, experiences, reasons and motivations under clearly defined Themes or Travel Styles.
At Siyabona we serve individuals, couples, families and small-group departures, business travellers. Everyone.
Our African holiday packages carefully combine a destinations best elements, activity, cultural exchange and a close engagement with nature.
Whether it's on one of our scheduled trips or a customized private departure - small group adventure travel allows one to share remarkable and personal travel experiences with an intimate group of people. It's a great way to forge new friendships, bond with family, meet other like-minded travelers and learn about different cultures in a safe and a real-world way.
SOUL OF AFRICA
Body & Mind - packages utilizing spas, health resorts, meditation retreats, spiritual places, religious festivals.
CULINARY DIARIES
Meal times are an opportunity to celebrate our relationships and cultures Our Culinary tours provide you an opportunity to experience the best highlights and traditional cuisines of a destination and offer possibly the best way to interact with local culture. We incorporate some gourmet food but are firm believers in "good food" - delicious, natural, and part of our cultural heritage.
In keeping with our policy on responsible travel, we try to focus on establishments that have a "clean food" and "fair trade" policy and purchase produce grown sustainably, in an environmentally responsible manner by farmers who are free to choose how, when, where and what food they produce, and who are adequately remunerated and respected for their work. Fair Trade is important and wherever possible we review the employment practices of selected establishments and prefer those that employ locals and use in-season produce only.
DESERT ADVENTURES
Our Desert Expeditions have been carefully designed to allow travellers to explore this rough and harsh landscape in a comfortable and safe way whilst still maintaining the essence of adventure. Vehicles are equipped with essential support gear and local knowledgeable guides are selected to optimize your desert experience.
AFRICAN GETAWAYS
Our African Getaways are just that, carefully tailored breaks with just the right duration to let you experience the highlights of the destination, with ample free time to unwind or explore and discover at your leisure. Our getaways are ideal before or after a longer African journey and can be further customized to suit your exact travel requirements.
Pick One...
... and we will take you there.
Family Holidays
Romantic Celebrations
Tribal Encounters & Cultural Journeys
Hike Climb & Trail-Blaze Africa
Volunteer Travel
Special Places
Limited Edition Adventures
Festival Tours
Train Travel
Adrenaline Adventures
City Getaways
Bush & Beach
Hike, Climb & Trailblaze
Swahili Style
Golfing Holidays
Horseback Safaris
Water Safaris
Elephant Back Adventures
Diving Holidays
Island Holidays
Pioneer Expeditions
Wildlife Encounters
Self Drive Adventures
Birding Safaris
Gorillas & Chimps
Whale Encounters
Fishing Holidays