Places in Limpopo Highveld:
South Africa
Limpopo Province (Limpopo Highveld | Welgevonden Private Game Reserve | Entabeni Game Reserve)

Clifftop Exclusive Safari Hideaway is a remarkable 5 star Limpopo lodge and bushveld retreat, where the highest standard of living is a natural way of life. Enjoy a romantic honeymoon safari or
Ekuthuleni Lodge, meaning place of peace, is located in the Welgevonden Private Game Reserve. This South African safari lodge is one of the largest
This malaria-free environment, majestic mountains, natural rock formations and verdant bush beautifully surround Kingfisher Lodge, Limpopo.
Makweti Safari Lodge, a safari lodge in South Africa is an exclusive getaway for those who value privacy, personalized service and the game viewing of an enviable diversity, combined with some of
Mhondoro Game Lodge offers an absolutely awesome South African safari to view wildlife, enjoy great food, excellent wine and service.
At Nungubane Game Lodge you can see Africa's Big Five animals without needing to take anti-malaria precautions, just 3 hours from Johannesburg
In this malaria free environment, Ravineside Lodge is beautifully surrounded by majestic mountains, natural rock formations and verdant bush. Under an extending shadow of Entabeni Rock, you will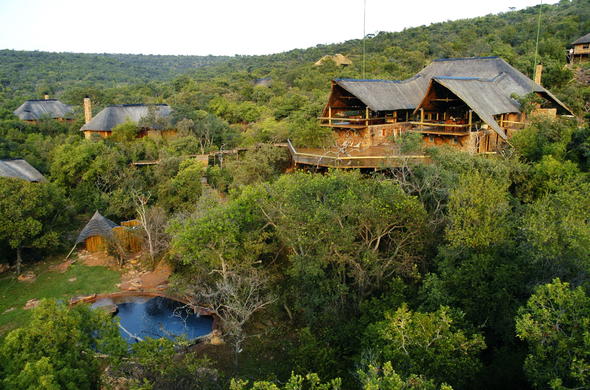 Everything about Sediaba is expansive, from its enormous wooden doors to its colossal bedrooms and dance hall-sized wooden decks. Situated in the wooded hills of the Welgevonden Game Reserve
Tshwene Lodge is located in the heart of one of South Africa's leading game reserve Welgevonden Private Game Reserve. Enjoy a malaria-free safari in South Africa
Wildside Safari Camp is ideally set in Entabeni Game Reserve; beautiful landscapes, adventurers game drives and walking safaris.